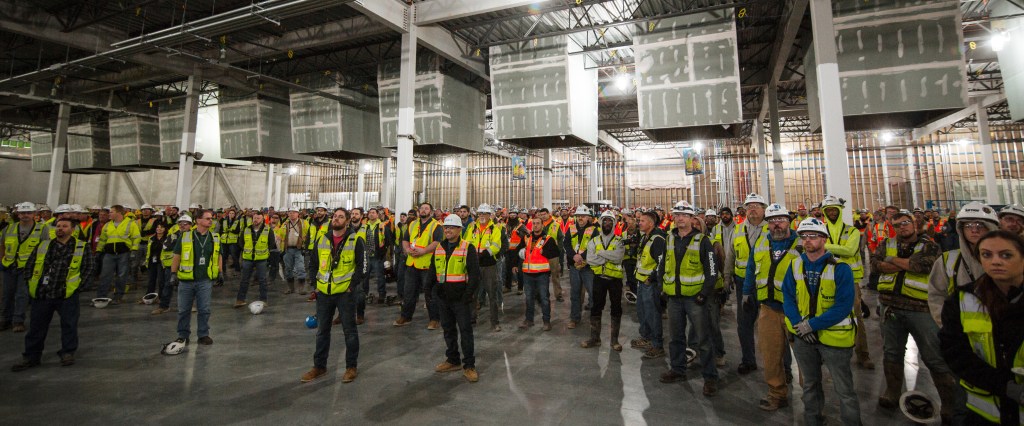 Economic impact
Growing local economies
Meta's data centers support billions of people around the world to connect and  generate jobs and opportunities for local communities where they are located.
Quantifying our economic impact
Meta is committed to playing a positive role and investing in the long-term vitality of the communities in which we operate. We do this by hiring locally, sourcing from local businesses, volunteering, and supporting local schools, nonprofits and community projects.
21st century jobs
From technicians and heating and cooling specialists to administrative support and planning, our data centers provide quality job opportunities for the local community.
jobs
24,000
jobs supported
Labor
$1.8B
in labor income supported
Construction trades
Meta has active data center construction projects across the globe that support thousands of multiyear construction jobs.
jobs
154,000
jobs supported
Labor
$10.5B
in labor income supported
New renewable energy projects
In the U.S., Meta-supported wind and solar projects are adding 9.8GW of renewable energy to grids across 24 states and 74 counties. By 2025, these 86 wind and solar projects will have supported $8B+ in GDP throughout the U.S. economy in addition to jobs, business for local suppliers and new tax revenue.
jobs
74,000
Total jobs (worker years) supported over ten years because of project construction
CAPITAL INVESTMENT
$14.2B
Total capital investment